Lincoln is one of the premier luxury car brands in Canada. Their vehicles have solidified their position as the best luxury SUVs in the market due to a combination of key features, design elements, and high-end technologies. Lincoln luxury cars offer a luxurious and comfortable driving experience, advanced safety features, and top-notch craftsmanship that contribute to their prestige and appeal.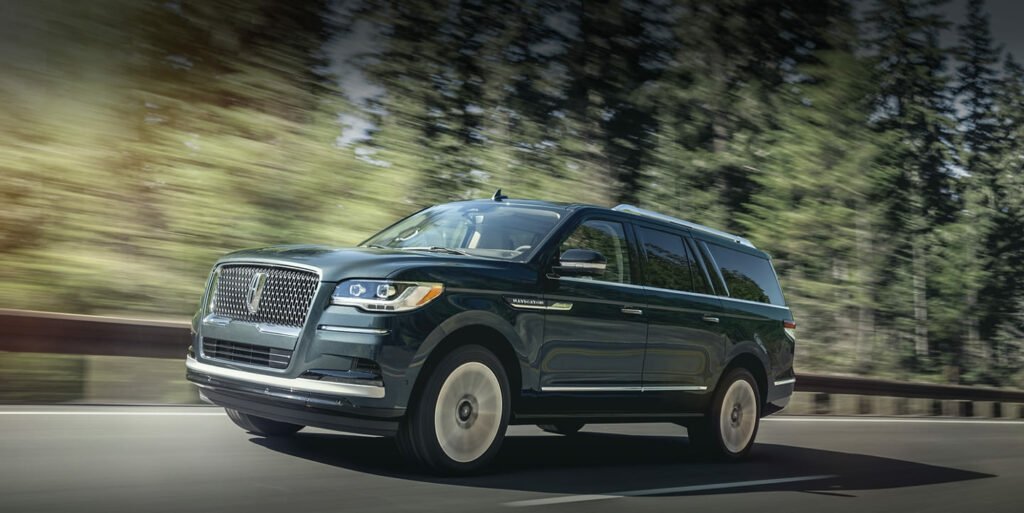 One of the standout features of Lincoln luxury SUVs is their sleek and sophisticated design. The exterior styling is elegant and refined, with clean lines and a commanding presence on the road. The interior design is equally impressive, with spacious and well-appointed cabins that exude luxury. Premium materials like genuine leather and wood trim create an opulent and inviting atmosphere.
In terms of driving experience, Lincoln SUVs prioritize comfort and refinement. These vehicles have advanced suspension systems that provide a smooth and cushioned ride, even over rough surfaces. The spacious seating and generous legroom ensure both driver and passengers can relax and enjoy the journey. 
Lincoln SUVs Sound Features
Additionally, Lincoln vehicles feature excellent sound insulation, minimizing road and engine noise for a tranquil driving environment.
Advanced safety features are another key aspect of Lincoln SUVs. These vehicles have cutting-edge technologies that prioritize the safety and well-being of occupants, such as
Adaptive cruise control
Blind-spot monitoring
Lane-keeping assist
Automatic emergency braking
These features help to prevent accidents and mitigate the severity of collisions. Lincoln's commitment to safety is evident in its dedication to developing safer vehicles and educating the public about vehicle safety.
Craftsmanship is a hallmark of Lincoln vehicles, and this attention to detail is evident in every aspect of their design, from the precision stitching on the seats to the carefully crafted dashboard. Lincoln strongly emphasizes quality and refinement, ensuring that each vehicle meets the highest standards of craftsmanship.
Technological innovation is also a defining characteristic of Lincoln SUVs. These vehicles have state-of-the-art infotainment systems that offer seamless connectivity and intuitive controls with features like;
Voice recognition
Smartphone integration
High-resolution touchscreen interface
These features provide a user-friendly and immersive driving experience. Lincoln also incorporates advanced driver-assistance systems, such as a 360-degree camera system and automated parking assistance, to enhance convenience and safety.
Lincoln cars have earned their reputation as one of the best luxury SUVs in Canada due to their key features, design elements, and high-end technologies. These vehicles offer a luxurious, comfortable driving experience, advanced safety features, and exceptional craftsmanship. Lincoln luxury SUVs stand out in the luxury SUV market with their sleek and sophisticated design, spacious and well-appointed interiors, and a focus on technological innovation. Whether it's the smooth and refined ride, the advanced safety features, or the meticulous attention to detail, Lincoln vehicles exemplify the epitome of luxury and prestige in the SUV segment, making them one of the most reliable luxury SUVs in the market. 
Blog News at:
Identifying the Worst Features of the Ford F-150 Lightning
Identify the target audience of the Lincoln Corsair in Canada
The Freezy Conditions of Toronto in Style with the Lincoln SUV
The Lincoln Electric SUV Revolutionizes the Automotive Industry