What is New About the 2023 Lincoln Corsair?
The 2023 Lincoln Corsair boasts several exciting new features that set it apart from its predecessors and make it a standout in the luxury SUV market.
One of the key new features of the 2023 Lincoln Corsair is its revamped exterior design. The designers at Lincoln have taken inspiration from the brand's iconic aesthetic and incorporated it into the Corsair's sleek, modern look. The new exterior design features a more aggressive front grille, sculpted lines, and refined detailing, giving the Corsair a bold and sophisticated presence on the road.
In terms of performance, the 2023 Lincoln Corsair offers an upgraded engine option. Customers now have the choice of a powerful 2.3-liter turbocharged four-cylinder engine, delivering a thrilling driving experience with 280 horsepower and 310 lb-ft of torque. This upgraded engine provides excellent acceleration and ensures a smooth and responsive ride.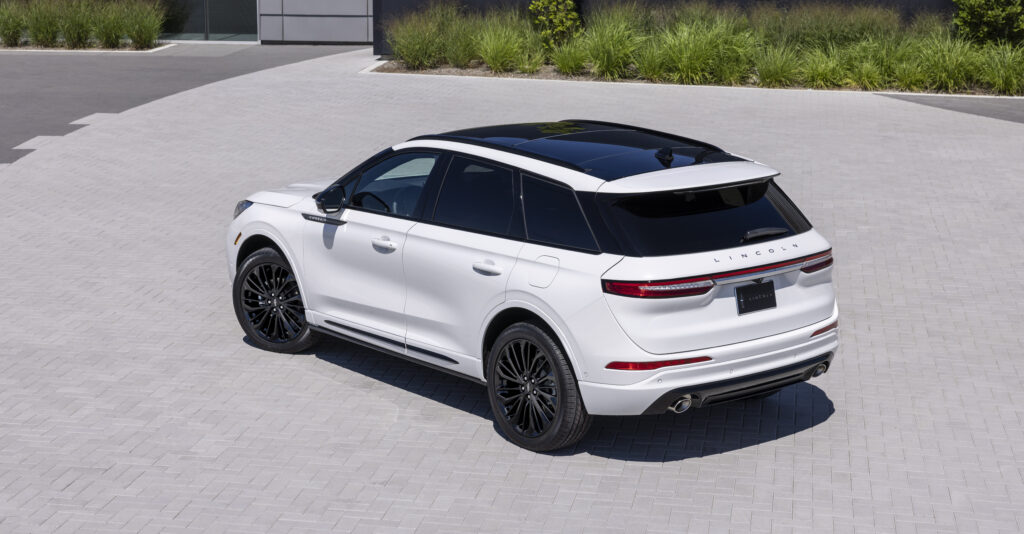 Another standout feature of the 2023 Corsair is the addition of Lincoln's latest technology advancements. The cabin is equipped with a state-of-the-art infotainment system that includes a large touchscreen display, Apple CarPlay, Android Auto, and a Wi-Fi hotspot. The Corsair also offers advanced driver-assistance features, such as adaptive cruise control, lane-keeping assist, and automatic emergency braking, ensuring enhanced safety and convenience for the driver and passengers.
What is the Best Lincoln Luxury Crossover SUV in Canada?
Experience Luxury on the Road: Driving a Lincoln SUV in Toronto
Why Lincoln SUV is the Perfect Choice for Luxurious Driving in Oakville, Ontario
Furthermore, the 2023 Lincoln Corsair places a strong emphasis on comfort and luxury. The interior has been meticulously designed with premium materials, including leather upholstery, wood accents, and soft-touch surfaces. The seats are ergonomically designed and offer heating, ventilation, and massage functions for both the driver and passengers. The spacious cabin provides ample legroom and headroom, creating a serene and luxurious environment for all occupants.
In summary, the 2023 Lincoln Corsair presents a host of new features that make it a compelling choice in the luxury SUV segment. With its refreshed exterior design, upgraded engine option, advanced technology, and luxurious interior, the Corsair offers a perfect blend of style, performance, and comfort for discerning buyers.
What are the available colors for 2023 Lincoln Corsair in Canada?
For the 2023 Lincoln Corsair, there are several available colors to choose from in Canada. The specific color options may vary depending on the trim level and package chosen. Here are some of the popular choices:
Asher Gray Metallic: This is a sophisticated and timeless color, perfect for those who prefer a classic look. It adds a touch of elegance to the exterior of the vehicle.
Infinite Black Metallic: For those who want a sleek and modern look, Infinite Black Metallic is a great choice. It gives the vehicle a bold and refined appearance.
Flight Blue Metallic: This color option offers a unique and eye-catching look. It adds a sense of vibrancy and personality to the vehicle, making it stand out on the road.
Red Carpet Metallic: If you want to make a statement, Red Carpet Metallic is an excellent option. It conveys a sense of luxury and prestige, giving the vehicle a striking and memorable appearance.
Iced Mocha Metallic: Iced Mocha Metallic is a warm and inviting color choice. It adds a touch of sophistication and class to the vehicle, making it an ideal option for those who want a refined look.
It's important to note that availability may vary at different dealerships, so it is recommended to check with your local Lincoln dealership for the most up-to-date information on color options for the 2023 Lincoln Corsair in Canada.
What are the available trims for 2023 Lincoln Corsair in Canada?
The 2023 Lincoln Corsair is available in several different trims in Canada, offering a range of features and options to suit various preferences and budgets. These trims typically include the Standard, Reserve, Grand Touring, and Black Label.
Standard: The Standard trim is the base model of the 2023 Lincoln Corsair. It comes equipped with a generous list of standard features, including Lincoln Co-Pilot360™, which includes advanced safety features such as pre-collision assist with automatic emergency braking, blind-spot detection, and lane-keeping system. It also offers a dual-zone automatic temperature control system, a 10.2-inch LCD touchscreen display with SYNC® 3, Apple CarPlay® and Android Auto™ compatibility, and a power liftgate.
Reserve: The Reserve trim builds upon the Standard trim and adds additional luxury features. It includes upgrades such as 12.3-inch digital instrument cluster, a panoramic Vista Roof®, a hands-free power liftgate, and ambient lighting. The Reserve trim also offers the option to upgrade to the Reserve I or Reserve II package, which includes even more advanced features like a 14-speaker Revel® audio system and Lincoln Co-Pilot360™ Plus with adaptive cruise control and Traffic Jam Assist.
Grand Touring: The Grand Touring trim is the hybrid variant of the 2023 Lincoln Corsair. It combines a 2.5-liter Atkinson-cycle hybrid powertrain with an electric motor to provide both power and fuel efficiency. The Grand Touring trim offers all the features of the Reserve trim, along with additional hybrid-specific features such as EV mode for all-electric driving and a unique badge designating its hybrid status.
Black Label: The Black Label trim represents the pinnacle of luxury and customization. It includes exclusive features such as Venetian leather seats, a Revel® Ultima 3D audio system with 20 speakers, and Lincoln's Concierge Services. The Black Label trim also offers a range of unique interior and exterior design themes to choose from, allowing buyers to personalize their Corsair to their taste.
It's important to note that the availability of trims and features may vary depending on the specific dealership and region. To get accurate and up-to-date information on the available trims for the 2023 Lincoln Corsair in Canada, it's best to reach out to a local Lincoln dealership or visit the official Lincoln Canada website.