Elevate your Luxury Lincoln
When it comes to luxury SUVs, the Lincoln Corsair is a top contender. With its sleek design, impressive performance, and advanced features, this vehicle offers a comfortable and enjoyable driving experience. However, to truly elevate your driving experience and make your small luxury SUV stand out on the roads of Canada, there are a few must-have accessories that you should consider. This article will showcase the top 10 accessories that enhance the functionality, comfort, and aesthetics of your new Corsair or Lincoln PHEV in Canada.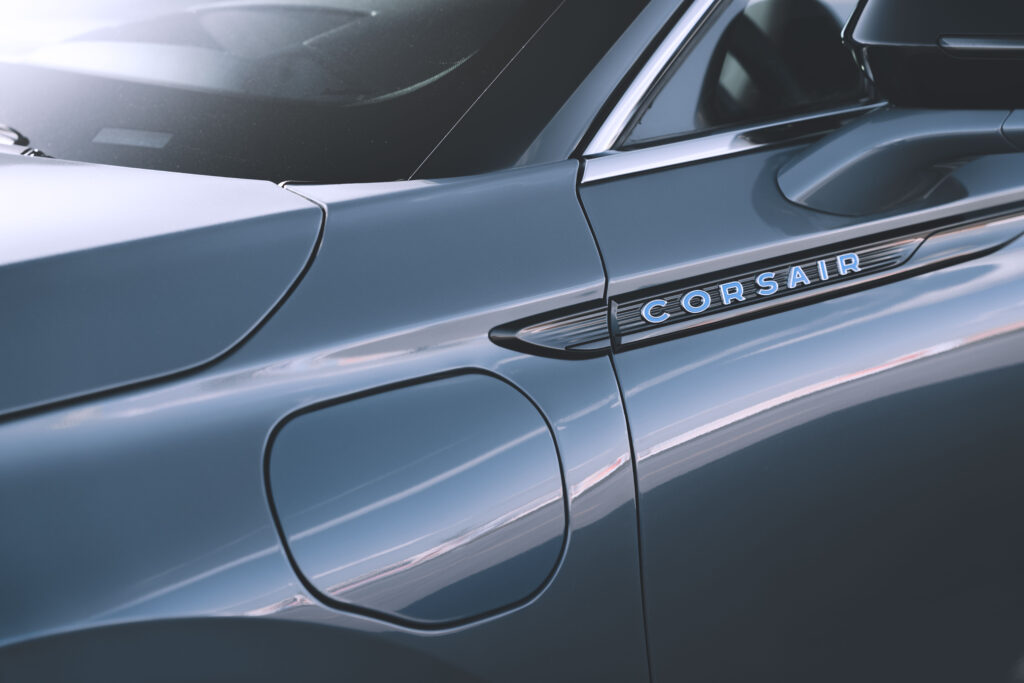 1. All-Weather Floor Mats
Canada's unpredictable weather can take a toll on your vehicle's interior. Protect your Lincoln Corsair's carpeting from dirt, mud, snow, and spills with all-weather floor mats. These durable and easy-to-clean mats will fit your small SUV perfectly, ensuring maximum coverage and protection.
2. Roof Rack
For those who love outdoor adventures, a roof rack is a must-have accessory for the Lincoln Corsair. Whether you enjoy skiing, biking, or camping, a roof rack provides additional storage space on your small luxury SUV for your gear and equipment. With a sturdy and stylish roof rack, you can easily transport your belongings without compromising interior space.
3. Cargo Organizer
Keep your luxury Lincoln SUV's cargo area neat and organized with a cargo organizer. This accessory will prevent items from shifting during transit, ensuring that your belongings remain secure and your vehicle's interior stays clutter-free. With different compartments and dividers, a cargo organizer makes it easy to find and access your items when needed.
4. Wireless Phone Charger
Stay connected on the go with a wireless phone charger for your new Corsair. This accessory eliminates the hassle of dealing with tangled cords and allows you to charge your phone effortlessly. With a wireless phone charger, you can keep your device powered up and within reach, ensuring that you never miss an important call or navigation instruction while driving your luxury Lincoln.
5. Rear Seat Entertainment System
Long drives in your Lincoln SUV can be more enjoyable for passengers with a rear-seat entertainment system. This accessory provides entertainment options such as movies, games, and music, keeping passengers entertained and occupied throughout the journey. With wireless headphones and individual screens, everyone can enjoy their preferred entertainment without disturbing others.
6. Window Visors
Enhance the airflow and reduce wind noise in your Lincoln Corsair with window visors. These sleek accessories allow you to crack your windows slightly, even during rain or snow, without worrying about water entering the vehicle. In addition to improved ventilation, window visors add style to your vehicle's exterior.
7. Illuminated Door Sill Plates
Make a lasting impression every time you enter or exit your Lincoln Corsair with illuminated door sill plates. These stylish plates feature the Lincoln logo and illuminate when you open the doors, adding a touch of elegance and sophistication to your a Lincoln car's interior. You can customize the illumination with different colour options to match your style.
8. Trailer Hitch
If you enjoy towing trailers, boats, or other recreational vehicles, a trailer hitch is an essential accessory for your Lincoln Corsair. This accessory allows you to safely and securely tow heavy loads, expanding the capabilities of your small luxury SUV. With a trailer hitch, you can embark on new adventures and easily explore Canada's scenic landscapes.
9. Hood Protector
Protect your Lincoln Corsair's hood from road debris, bugs, and other elements with a hood protector. This accessory shields your vehicle's front end and adds a sporty and rugged look to its exterior. With a hood protector, you can maintain your small SUV's resale value and keep it looking pristine for years to come.
10. Wheel Locks for the Small SUV
Ensure the security of your Lincoln Corsair's wheels with wheel locks. These specialized lug nuts feature a unique design that can only be removed with a special key, preventing theft and unauthorized wheel removal. With wheel locks, you can have peace of mind knowing that your vehicle's wheels are protected, even when parked in public areas.
Investing in these must-have accessories for your Lincoln Corsair will enhance your driving experience and add value and style to your vehicle. Whether you prioritize functionality, comfort, or aesthetics, there is an accessory to suit your needs and preferences. By personalizing your new Corsair with these accessories, you can make it your own and enjoy the luxury and performance it offers.
Remember to choose genuine Lincoln accessories for optimal compatibility and quality. Consult your local Lincoln dealership or authorized accessory retailer for expert advice and professional installation. With the right accessories, your Lincoln Corsair will become a standout on the roads of Canada, showcasing your unique style and love for luxury SUVs.
Lincon Corsair Small SUV News at:
The Lincoln Electric SUV Revolutionizes the Automotive Industry
What is New About the 2023 Lincoln Corsair?
2023 Lincoln Corsair: A Comprehensive Review
Identify The Target Audience For The F-150 Lightning In Canada